Taiz Prosthetic and Rehabilitation Centre Project (Phase IV)
The Prosthetic and Rehabilitation Centre Project is working in its fourth phase, funded by the King Salman Center for Relief and Humanitarian Support which Al-Ameen organization implemented in Taiz Governorate and provides prosthetics and rehabilitation for patients with motor injuries.
The Center depends on the best human resources working in the prosthetic industry, in addition to a team of physicians and technicians specializing in physical therapy and motor rehabilitation and a psychological support specialist to cover all the needs of the patients to provide the best possible services.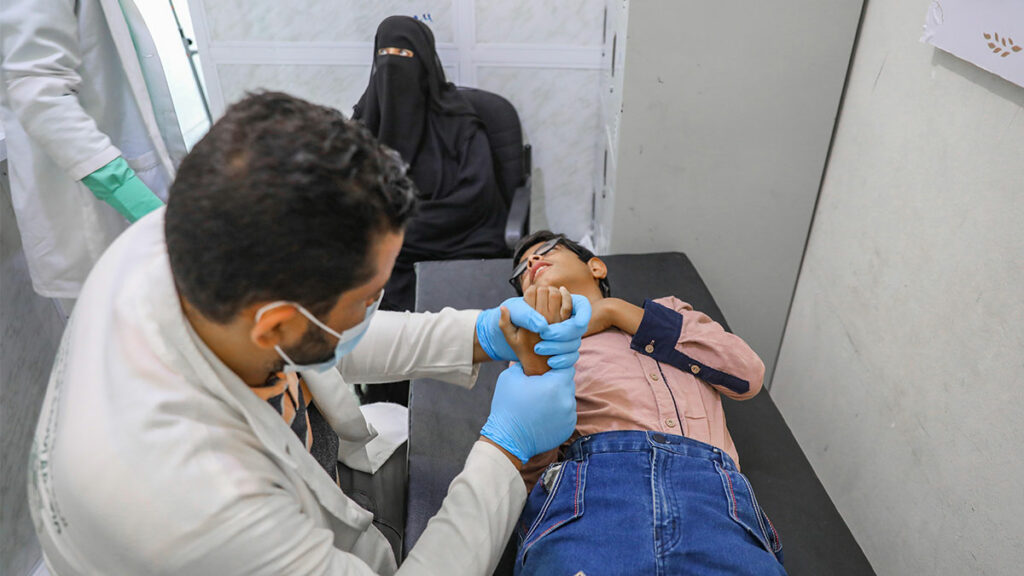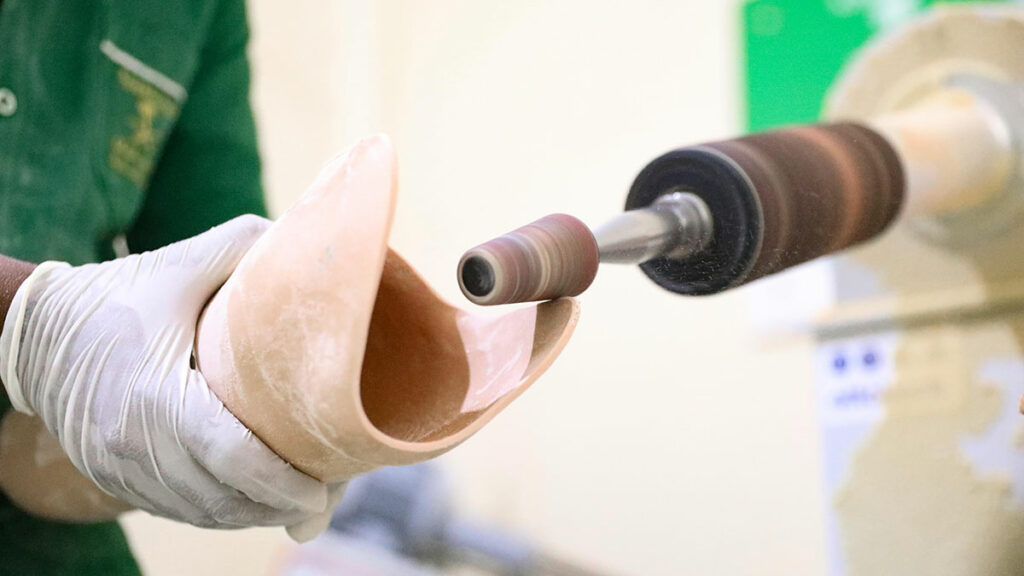 Prosthetics and Rehabilitation Center Services

The project aims to support and develop the Prosthetic center and improve the quality of the Prosthetic to aid the patient's movement. The project also provides physical therapy and motor rehabilitation services, whether in amputation or " injuries " to the spinal cord and various neurological injuries. The center also offers psychologists to help the injured and those with special needs to overcome their injuries and treat the psychological consequences and renew their hope for the future.

Beneficiaries of the Center's services

During September, 486 beneficiaries received (1534) services, as the percentage of displaced persons was (4%) and residents (96%) of the total beneficiaries.
The number of beneficiaries from the Prosthetic Department was (184) who benefited from the services of the Prosthetic department, and (302) beneficiaries from the physiotherapy department received physical therapy, physical rehabilitation, and specialized consultations.