The Leishmaniasis campaign in northeastern Syria
Al-Ameen for Humanitarian Support continues the Leishmaniasis campaign in northeastern Syria in Al-Hasakah Governorate, where The awareness teams deployed in Ras al-Ain and Tal- Abyad areas within the villages targeted by the campaign continue to raise awareness, educate, and conduct individual, group and family awareness sessions targeting families and the entire population, especially the affected families and those infected with leishmaniasis. 5387 homes, and 7,326 awareness sessions.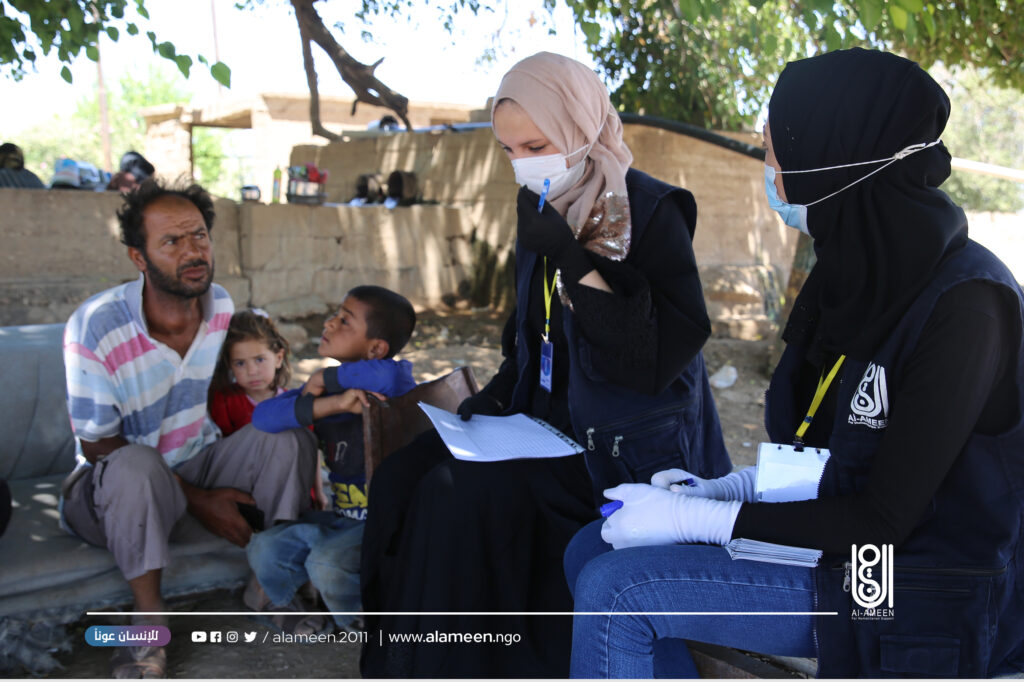 It is worth noting that the teams encounter many tragic cases of leishmaniasis in a very large extent, and most of the reasons are due to the lack of awareness and lack of awareness of the true danger of leishmaniasis, what makes the matter worse in the current situation is the high temperatures, which provide a fertile environment for the exacerbation of the disease in the region.