Al-Ameen Implements Cholera Campaign in Northeast Syria
Major causes of cholera

Cholera usually appears in residential areas that suffer from a scarcity of drinking water or lack of sewage systems, which is caused by eating contaminated food or water and has symptoms like diarrhoea and vomiting.
Syria is witnessing a severe water crisis and drought because of the destruction of water and sanitation infrastructure, especially the area of Peace Spring in northeastern Syria on the Turkish border, which has a population of 85,000 people.
The onset of the disease

In the absence of adequate awareness in north-eastern Syria towards cholera, the lack of safe drinking water, and the difficult living conditions, where the region depends on agriculture and animal husbandry to secure livelihoods, there was a suitable environment for the first laboratory-confirmed cholera case on 19/9/2022 and after the investigation of suspected cholera symptoms and laboratory analysis in the city of Tal Abyad more than 38 cases have been laboratory proven and more than 475 cases have been investigated and all suspected cases have been sampled.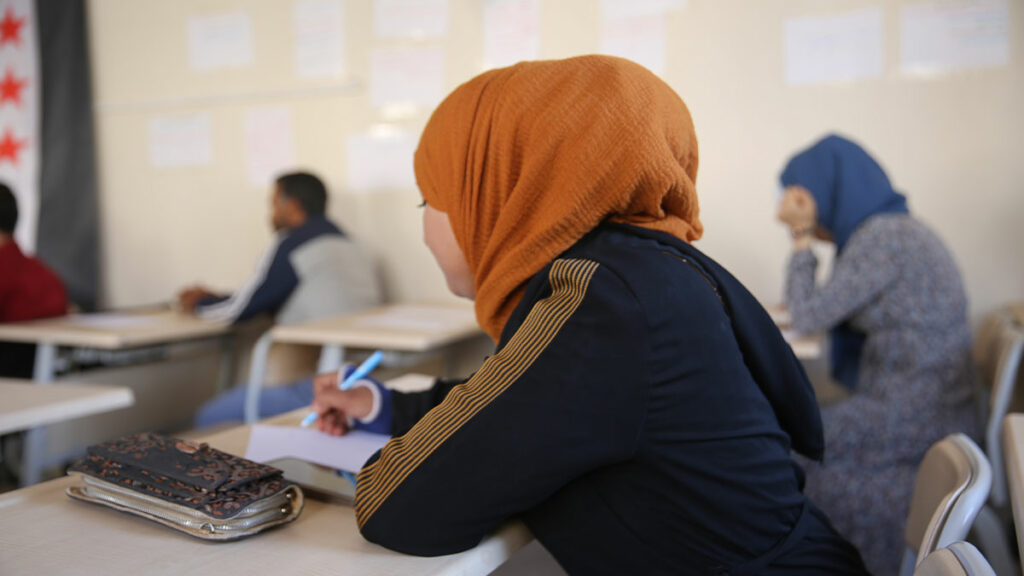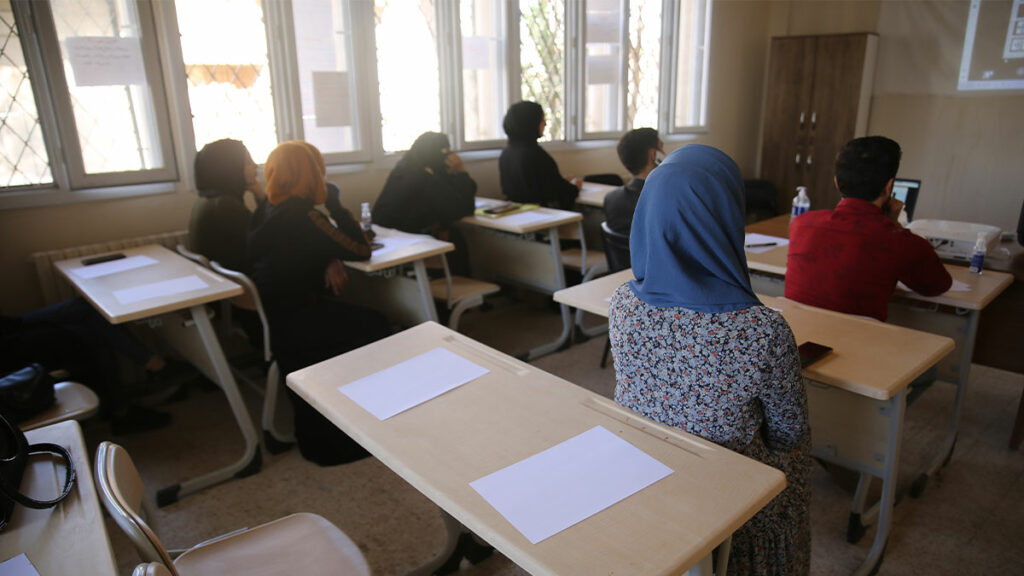 Sanitation is a direct cause of cholera

The largest proportion of infections was besides areas where sewage is poured and 40 % concentrated in the city where the water tests were intact, and the cause of the injury relied on the land plantations located in Ras Al Ain which are watered from sewage as well as poor environmental sanitation in the countryside and the increase of exposed artistic drilling.
Cholera Response in Northeast Syria

With the onset of cholera in northeastern Syria and the first case confirmed in the laboratories of the Coordination and Support Unit in the city of Tal Abyad, the organization worked to survey the area, to confirm several cases of cholera.
After confirming the existence of confirmed cases of cholera, Al-Ameen for Humanitarian Support began to prepare for the response to cholera in coordination with the health authorities in northeastern Syria.
Al-Ameen began a series of intensive training for health cadres working in its health centres located in both Ras al-Ain and Mabrouka. The training also targeted awareness workers and community health workers at the Tal Abyad, and the training aimed at qualifying our workers to face cholera as well as educating the population and parents about the risks of the disease and methods of prevention.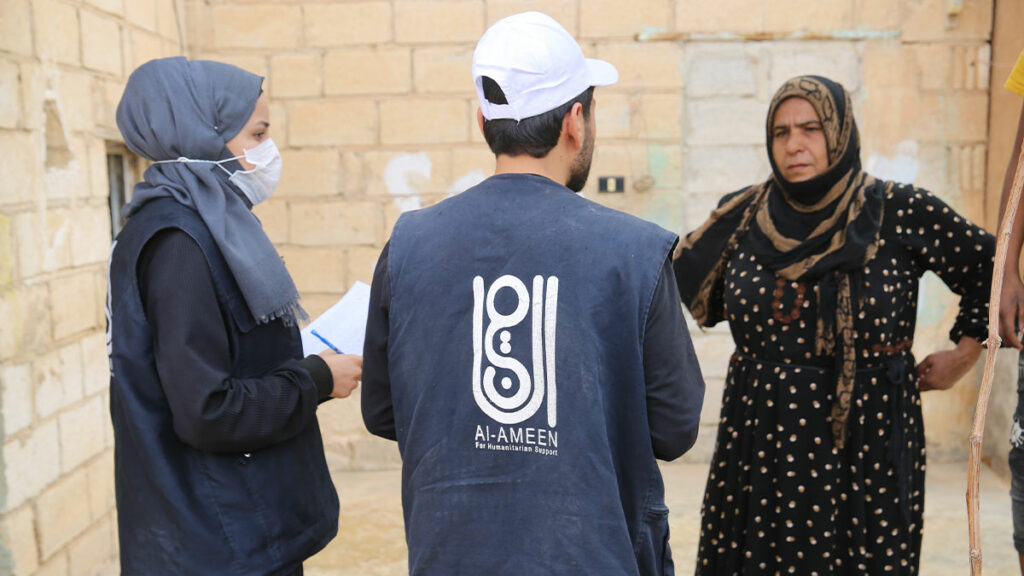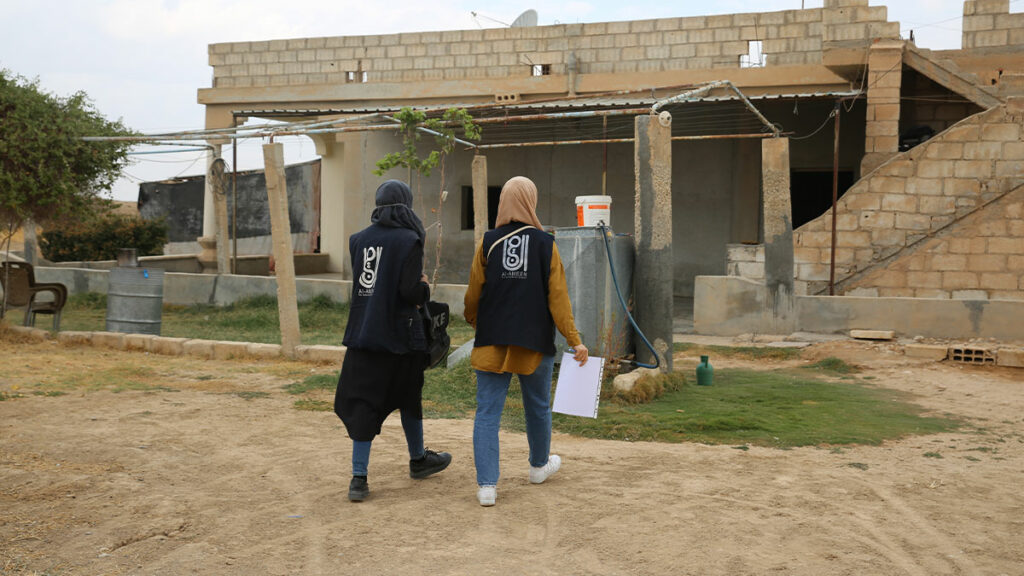 Al-Ameen launches campaign to combat cholera:

On October 17, Al-Ameen began a campaign to combat cholera in northeastern Syria, where Al-Ameen for humanitarian support worked on a group and individual awareness sessions in Ras al-Ain and Tal Abyad to raise awareness of the danger of cholera and how to prevent it, and the cadres targeted many houses and communities in all areas located there and our cadres reached more than 4600 families, Al-Ameen distributed awareness brochures to the people and were also provided water treatment tablets to place in the reservoirs they use for drinking and personal uses.