Information Management Coordinator
Full Time
Applications have closed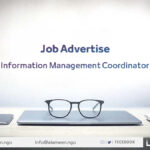 Website alamen20113 Al-ameen
For humanitarian support
Length of Contract: 12 Months
Vacancy: 1
About Us:
AL Ameen for Humanitarian Support is a non -governmental organization established by a group of volunteers in Syria during the crisis in 2012 and registered in the USA, Sweden, and turkey.
AL Ameen is implementing projects through regional offices in Syria, Turkey, Lebanon, Yemen, Sudan, Iraq, Palestine, and Somalia.
Our work sectors are Health, Nutrition, Education, Food Security and Livelihoods (FSL), Protection, Shelter &Non-food items, Wash and Sanitation.
AL Ameen also manages development projects, and advocates to empower civil societies and local governance.
About The Role:
AL Ameen is seeking an Information Management Coordinator who will be part of the AL Ameen Information Management Unit (IMU), which manages all data collection activities, data validation, training, data quality control, and information management systems of AL Ameen.
The coordinator will be responsible for managing data-related tasks with the field teams, supervising data collection activities and providing technical backstopping for field teams, training and capacity building of field teams, in addition to participating in technical activities such as data quality control, data validation, data cleaning and other similar activities.
Responsibilities:
Setting up regular IM meetings to coordinate IM activities.
Briefing on rolling out the task management tool.
Implantation of data collection and product tracking system.
Standardization of information collection and data sharing in a structured manner.
Individual capacity enhancement of the IM team;
Establishing a Monitoring and Evaluation (M&E) framework to track performance and achieve results
Being so closely involved in the project, the IM coordinator is relied upon to identify any potential issues or risks that could affect the progression of the project
Ability to:
Knowledge of developing and maintaining databases
Experience in data collection and analysis
High level of proficiency in Excel and knowledge of anyone Statistical Software
Excellent experience in data collection tools such as KOBO
Excellent experience in data collection tools and methodologies and an excellent record in training field teams on data collection.
Qualifications:
University degree (Bachelor's degree or higher) in Information Science, Geographical Information Systems, Computer Science, or another relevant field
Minimum of five (3) years of work experience in Information Management is essential.
Must be fluent in English and Arabic
if you have any inquiries, please contact us via: [email protected]
Only shortlisted candidates will be contacted