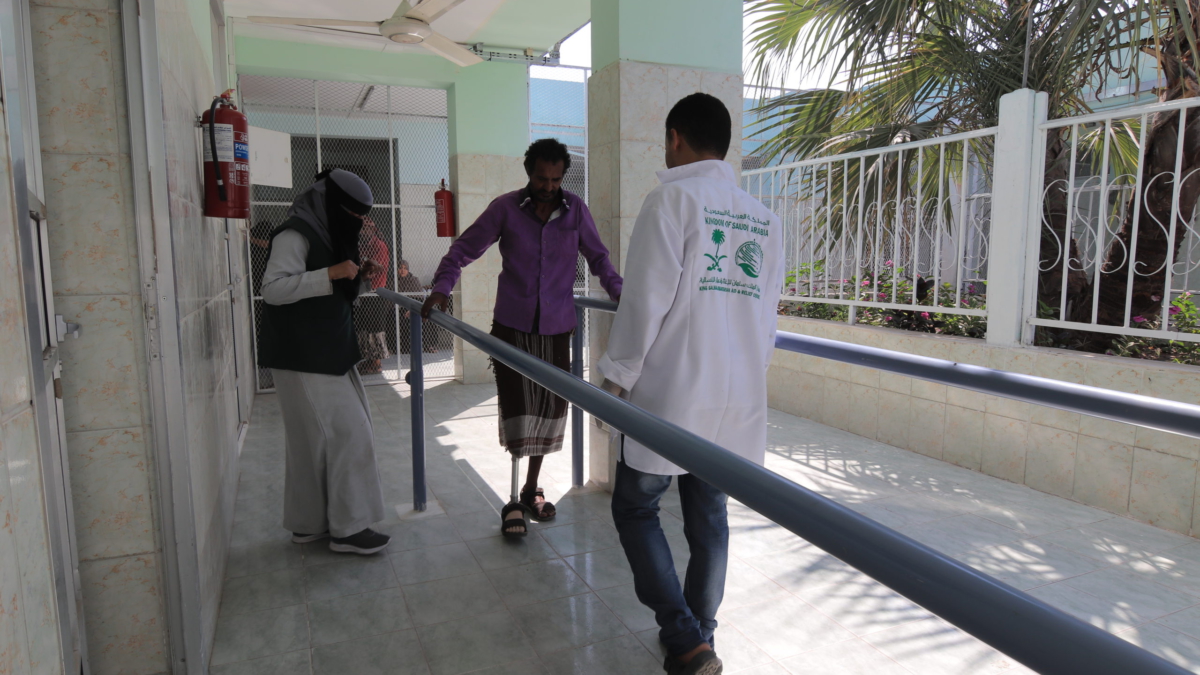 The Prosthetics Center In Aden
August 22, 2023
-
August 19, 2024
Through all ages, the people have always been the biggest loser from the hell of war, for any war, whatever its motives, consequences, and parties, must have a negative impact on the lives of defenseless civilians, and leave tremendous damage to facilities, infrastructure, and the interests of individuals.
Among the serious individual damages caused by wars, they are the injuries that occur to individuals, leading to permanent disability, and preventing them from continuing their lives normally, and often even losing their source of livelihood.
The Yemeni city of "Aden" is one of the cities in which the war took place between the elected legitimate government and "Houthi" militia, and that war led to many civilian casualties, and those injuries varied between deformities in the body or the loss of a member.
In response to this critical humanitarian situation, the great role of prosthetics center in Aden, which is supported by "KS Relief", which serves hundreds of injured people free of charge to relieve them of the burdens and costs of travel and high treatment expenses.
In the prosthetics center in Aden, and during the month of April of this year, the center received 339 beneficiaries, providing them with 460 services, and the percentage of males among the total beneficiaries was 92%, while the percentage of females was 8%, and the displaced accounted for 51% of the total number of beneficiaries, or residents made up 49%.
In addition to all that, prosthetics were manufactured, installed, and rehabilitated for about 151 beneficiaries, and the services they obtained were distributed between limb measurement and maintenance of prosthetics, while 188 patients benefited from physiotherapy services, which were divided into physical therapy sessions and specialized consultations.
The focus of this project is on the youth group, as this group is one of the project's priorities with the importance it represents at the social and economic level, and the services of the prosthetics center in Aden include the provision of physical therapy and movement rehabilitation to the injured, whether in cases of amputation or injury to the spinal cord and nerve injuries. The center also provides a doctor specializing in congenital anomalies and cosmetology to help patients overcome their injury and treat the consequences thereof.